Gallery News
Beautiful New Location! Appalachian Gallery has relocated to 270 Walnut Street - the historic "SandCastle" building...
The best place for your framing & gift shopping --
Morgantown's Most Beautiful Store!
JOIN US FOR SMALL BUSINESS SATURDAY 2015 -- OPEN 10:30 - 5:30!
ON SATURDAY, NOV. 28th, you can enjoy warm cider & cookies and One-Day Specials in our store, as well as a chance to WIN AN iPAD from Main Street Morgantown with each purchase made at a downtown business that day!
Support your hometown small businesses this Saturday!
STOP IN NOW to find your special one-of-a-kind treasure from all the beautiful new WV handcrafted items we just got in from Ron Hinkle Glass, Blenko, Goods Cutting Boards, VanNostrand Pottery and much more!
NEW CHRIZART JEWELRY DESIGNS by Christine Keller -- these extremely lightweight & colorful pieces are so much fun to wear!

JUST ARRIVED -- Fine Stoneware Pottery by Paul Latos
Lovely Serving Bowls, Covered Casseroles, Wine Coolers, Utensil Crocks, Berry Bowls, Soup Bowls and large & small mugs -- but hurry -- quantities are limited!
TRUST YOUR SYMBOL OF ACCOMPLISHMENT WITH THE KNOWLEDGEABLE PROFESSIONALS AT APPALACHIAN GALLERY FOR FINE QUALITY CRAFTSMANSHIP AT REASONABLE PRICES.
DON'T BE MISLED BY OTHERS' 50% - 75% OFF "SALES" -- this indicates that their regular prices are HIGHLY INFLATED to enable this illusion of savings!
Our prices are real everyday -- and you have the peace of mind knowing that our expert framing is done right here in our local framing studio!
We have the widest selection of frame styles and acid-free mat colors in the area, as well as a variety of glass options, including several types of UV glass to protect your document from fading. With over 30 years of experience, we have the expertise to assist you in making tasteful framing decisions that will protect & preserve your documents, art & memorabilia for many years to come.
WEST VIRGINIA PUZZLES ARE HERE!
Puzzles featuring scenes of WV by photographer Frank Ceravalo are now in stock! ($18)
NEW WV POTTERY MADE FROM LOCAL WV CLAY!!
Charming mugs, bowls, jars, bottles, soup mugs, soap dispensers and moonshine jugs handcrafted by Mel Sword with the beautiful clay from his land in Preston County. Each piece is one-of-a-kind, and the outer surface is left partially unglazed to keep the beauty of the WV clay visible
GREAT NEW BOOKS BY WV AUTHORS:
A Song For WV

&

Green-Silver And Silent

-- by WV Poet Laureate, Mark Harshman

Prickett's Fort

-- pictorial history of local landmark by Greg Bray


Alice Saw The Beauty

-- new poetry by Mary Lucille DeBerry
West Virginia - A Wider View

-- coffee table book of panoramic photographs of WV
Valley At Risk

-- new novel by

Witness At Hawks Nest

author Dwight Harshbarger


Mountains Girls

-- often humorous autobiographical work interwoven with history
SPECTACULAR MANDALA ART by Linda Gribko! Each amazing image is created from a single photograph of WV flora and other natural elements. Framed & unframed prints as well as blank cards are available -- examples of several different mandalas are shown below:
NEW PHOTOGRAPHS of Morgantown area landmarks by Carol Coffman

BEAUTIFUL NEW COLLECTION of hardwood bowls, hand-turned by Dave Christen in stock now!
NEW WOOD-FIRED STONEWARE POTTERY BY BRIAN VAN NOSTRAND!


Many more new pieces in stock
CHILDREN'S BOOKS BY LOCAL AUTHORS
-- Cindy Bandy O'Brien's books,
Grandma's Jewelry Box

,

Can I Do It? Yes, I Can!
and
Agitated!
; Barbara Myers and granddaughter & co-author Lily Hamilton's books
Lily & Nana
and
Lily Goes to School
; and
How Many is Lola

?
by retired teacher & counselor Mike Fike.
(Softcovers $8 - $9.95; Hardcovers $17.95)
ADORABLE HANDCRAFTED SOFT TOYS by Kristen Bertha & Penelyn Peterson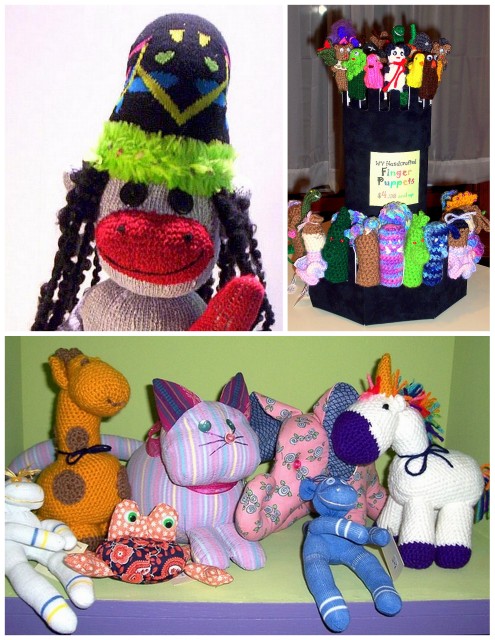 Mission Statement
Appalachian Gallery offers the highest quality full line of professional custom framing services for Morgantown and the surrounding area. Additionally, Appalachian Gallery promotes the artistic endeavors of West Virginian artists & craftspeople by providing a beautiful & unique venue for the sale of their works. Finally, Appalachian Gallery promotes the arts in our community through providing educational opportunities for area youth and partnering with local charitable and service organizations in Morgantown by providing goods & services in kind.
New App!
We're on a brand new mobile web app