Gallery News
Beautiful New Location! Appalachian Gallery has relocated to 270 Walnut Street - the historic "SandCastle" building...


VISIT US THIS WEEKEND FOR SMALL BUSINESS SATURDAY!
SUPPORT US -- & ALL THE DOWNTOWN BUSINESSES -- SAT., NOV. 29th
Make your holiday shopping a delightful experience -- at the SandCastle! Enjoy hot cider & cookies, DISCOUNTS on framed art, and register to WIN A GIFT BASKET worth over $350**
Throughout the store you'll find a wide selection of West Virginia crafts & gift items including new HAND-BLOWN GLASS by Blenko and Ron Hinkle Glass, handcrafted pottery, WV state-shaped cutting boards, hand-turned wooden bowls, and a variety of HANDCRAFTED ORNAMENTS by Ron Hinkle, Tom Milne and regional other artisans.
There are three display cases full of handcrafted jewelry, plus hats, scarves, soaps, books, cards, puzzles & thumb pianos, as well as framed art & prints by West Virginia artists. Flavored WV honeys and the ever-popular WOLF CREEK CALENDARS are also in stock.
On the NEWLY REVAMPED 2nd FLOOR, there are now MORE FINE CRAFTS including glassware, woodcrafts & quilted items, as well as ORIGINAL ART & PRINTS by Penelyn, Jan Heath, Sharon Goodman, Eddie Spaghetti, Sharon Stackpole, and Barbara Beer -- many of which will be ON SALE. There will be GOODY BAGS for the kids in the children's section, where you will find handcrafted puppets, dolls and other soft toys such as handcrafted sock monkeys, bears, bunnies, horses and elephants, hand-crocheted toys, baby booties, caps and sweaters, wooden folk toys, children's books and activity kits.
A great way to do your holiday gift shopping -- in Morgantown's Most Beautiful Store!
**(Min. $20 purchase to register for $350 gift basket; limit one entry per day; registration period runs 11/24 /14 through 12/20/14; drawing held 12/21/14; min. $25 purchase for chance to win iPad from Main Street Morgantown during Small Business Saturday only)
HURRY -- ONLY A COUPLE DAYS LEFT TO GET THE EARLY BIRD SPECIAL!!

$10 OFF CUSTOM FRAME ORDERS PLACED BETWEEN NOW and NOV. 25th --- AND earn $10 OFF YOUR NEXT CUSTOM FRAME ORDER! --Mention Code#E14*
(*Applies to new custom frame orders only, $75 min. per frame)
NEW WV POTTERY MADE FROM LOCAL WV CLAY!!
Charming mugs, bowls, jars, bottles, soup mugs, soap dispensers and moonshine jugs handcrafted by Mel Sword with the beautiful clay from his land in Preston County. Each piece is one-of-a-kind, and the outer surface is left partially unglazed to keep the beauty of the WV clay visible. Hurry -- these "WV Pearls" are going quickly!
THE 2015 WOLF CREEK CALENDARS & MOUNTAIN MIST CALENDARS ARE IN!

Both of these fine quality calendars are filled with stunning, suitable-for-framing images of the breathtaking beauty of West Virginia by Wolf Creek Printery's Vivian Pranulis, Rhea Knight, Chip Brown and

Vista Landscapes' Frank Ceravalo

LOVELY AUTUMN GLASS in very limited quantities -- like the leaves, they're disappearing quickly!
STUNNING NEW GOLD, SILVER & COPPER electroplated genuine leaf pendants by Tammy King -- each piece is one-of-a-kind and GORGEOUS! Only $35 each!
BEAUTIFUL NEW COFFEE TABLE BOOK NOW AVAILABLE!
West Virginia - A Wider View

by photographer Frank Ceravalo of Martinsburg, WV
112 pages full color photographs, 8 1/2 x 11, color dust jacket, hard cover, $49.95
This award-winning book represents a body of work started in 2002 when Ceravalo focused on producing images with a wider than normal aspect ratio from some of his favorite places around West Virginia. Each 2 page spread features one of these panoramic images, providing a unique perspective to the landscape of his home state.
The book was recently awarded First Place in the Photography/Art Division of the Great Midwest Bookfair in Chicago. It is printed in the USA and published by Headline Books of Terra Alta, WV, the 2014 Independent Publisher of the Year.
BACK IN STOCK! WV Handcrafted Cutting Boards made with WV woods by Jim Good, including WV-State-shaped boards!
NEW COLLECTION OF WOOD-FIRED POTTERY by Brian VanNostrand -- including rare items such as his mugs, pitcher, blue-green and celadon glazed jars -- quantities are very limited!
SPECTACULAR NEW MANDALA ART by Linda Gribko! Each amazing image is created from a single photograph of WV flora and other natural elements. Framed & unframed prints as well as blank cards are available -- examples of several different mandalas are shown below:
NEW BAGS! Beautifully handcrafted purses (with lots of pockets!) by Suzanne Kniceley and fun, colorful clutches (with lots of zippers!)
by Tom Milne, in a variety of prints & colors!
TRUST YOUR SYMBOL OF ACCOMPLISHMENT WITH THE KNOWLEDGEABLE PROFESSIONALS AT APPALACHIAN GALLERY FOR FINE QUALITY CRAFTSMANSHIP AT REASONABLE PRICES.
We have an extensive selection of frame styles and acid-free mat colors, as well as a variety of glass types, including UV glass to protect your document from fading. And you have the peace of mind knowing that our expert framing is done by us right here in our local framing studio!

NEW PHOTOGRAPHS of Morgantown area landmarks by Carol Coffman

Original woodblock prints by Eddie "Spaghetti" Maier
ADORABLE handcrafted soft toys by Kristen Bertha & Penelyn Peterson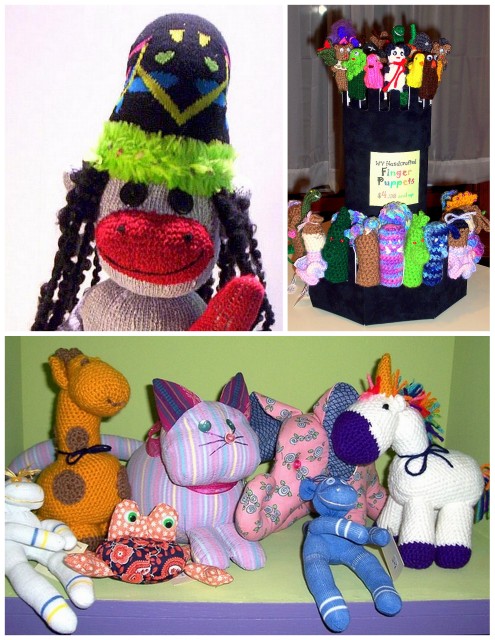 New App!
We're on a brand new mobile web app
Mission Statement
Appalachian Gallery offers the highest quality full line of professional custom framing services for Morgantown and the surrounding area. Additionally, Appalachian Gallery promotes the artistic endeavors of West Virginian artists & craftspeople by providing a beautiful & unique venue for the sale of their works. Finally, Appalachian Gallery promotes the arts in our community through providing educational opportunities for area youth and partnering with local charitable and service organizations in Morgantown by providing goods & services in kind.