Gallery News
Beautiful New Location! Appalachian Gallery has relocated to 270 Walnut Street - the historic "SandCastle" building...
The best place for your framing & gift shopping --
Morgantown's Most Beautiful Store!
NEED A GREAT GIFT FOR A GRADUATING STUDENT? YOU CAN SAVE UP TO $50 on our fine quality locally crafted diploma frame by pre-ordering now!
Frames include UV glass and acid-free mat & backing, and are available in a variety of styles; and for a limited time the WV State cut in the mat is FREE!
Price for WVU diploma frame: $162 plus tax; FSU diploma frame: $140 plus tax. Order now for the best savings!
GIFT CERTIFICATES ARE ALSO AVAILABLE -- receive a FREE greeting card with each one purchased!
SPRING FRAME SALE!
Be sure to take advantage of this RARE MOULDING SALE and SAVE UP TO 30% on a select group of frame mouldings!* And with Frequent Framing Rewards, this is THE best time of the year to place your custom framing orders!
*sale prices available while supplies last
FREQUENT FRAMING REWARDS PROGRAM IS NOW IN EFFECT!
Each c
ustom frame of $100 or more ordered now through Sept. 30, 2015 receives a $10 reward to use on your next frame order.
COME IN NOW AND
START EARNING FRAMING REWARDS TODAY!
SPRING IS IN THE AIR -- AND IN THE GALLERY

with new glassware from BLENKO and RON HINKLE GLASS!

Several one-of-a-kind pieces are now in stock, so come in now while the selection is at it's best!

Shown below: New Peony Vase & Bowl, Twisted Optic Amethyst Vase, Daffodil Vase, Pastel Frit Bowl & Kiwi Daisy Bowl
Shown above: New ONE-OF-A-KIND irridescent glass Candy Bowls by Ron Hinkle Glass!


TRUST YOUR SYMBOL OF ACCOMPLISHMENT WITH THE KNOWLEDGEABLE PROFESSIONALS AT APPALACHIAN GALLERY FOR FINE QUALITY CRAFTSMANSHIP AT REASONABLE PRICES.
DON'T BE MISLED BY OTHERS' "50% - 75% OFF SALES" -- this indicates that their regular prices are HIGHLY INFLATED to enable this illusion of savings!
Our prices are real everyday -- and you have the peace of mind knowing that our expert framing is done right here in our local framing studio!
We have the widest selection of frame styles and acid-free mat colors in the area, as well as a variety of glass options, including several types of UV glass to protect your document from fading. With over 30 years of experience, we have the expertise to assist you in making tasteful framing decisions that will protect & preserve your documents, art & memorabilia for many years to come.
NEW QUILTED table toppers/wall hangings expertly handcrafted by Pamela McCown

Shown: Bear Paw and Star patterns; size: 22" - 24" square
BEAUTIFUL BLENKO & HINKLES GLASS ITEMS including Waterbottles, Vases, Tumblers, Bowls and more!
NEW COLLECTION of Antique Typewriter Key Bracelets, including WVU letters with antique blue buttons and the rare ivory keys in antique brass finish!
We also are well-stocked on the Typewriter Key Pendants with most letters available now!
Come in or order now while the selection is best!
FINELY HANDCRAFTED STONEWWARE -- Brie Bakers, Covered Casseroles, Wine Coolers, Mugs & handled Soup Bowls by WV potter Paul Latos of Linn Pottery -- hurry in -- quantities are very limited!
WEST VIRGINIA PUZZLES ARE HERE!
Puzzles featuring scenes of WV by photographer Frank Ceravalo are now in stock!
NEW WV POTTERY MADE FROM LOCAL WV CLAY!!
Charming mugs, bowls, jars, bottles, soup mugs, soap dispensers and moonshine jugs handcrafted by Mel Sword with the beautiful clay from his land in Preston County. Each piece is one-of-a-kind, and the outer surface is left partially unglazed to keep the beauty of the WV clay visible. Hurry -- these "WV Pearls" are going quickly!
GREAT NEW BOOKS BY WV AUTHORS:
A Song For WV

&

Green-Silver And Silent

-- by WV Poet Laureate, Mark Harshman

Prickett's Fort

-- pictorial history of local landmark by Greg Bray


Alice Saw The Beauty

-- new poetry by Mary Lucille DeBerry
West Virginia - A Wider View

-- coffee table book of panoramic photographs of WV
Valley At Risk

-- new novel by

Witness At Hawks Nest

author Dwight Harshbarger


Mountains Girls

-- often humorous autobiographical work interwoven with history
STUNNING NEW GOLD, SILVER & COPPER

electroplated genuine leaf pendants by Tammy King -- each piece is one-of-a-kind and GORGEOUS! Only $35 each!
BEAUTIFUL NEW COFFEE TABLE BOOK NOW AVAILABLE!
West Virginia - A Wider View

by photographer Frank Ceravalo of Martinsburg, WV
112 pages full color photographs, 8 1/2 x 11, color dust jacket, hard cover, $49.95
This award-winning book represents a body of work started in 2002 when Ceravalo focused on producing images with a wider than normal aspect ratio from some of his favorite places around West Virginia. Each 2 page spread features one of these panoramic images, providing a unique perspective to the landscape of his home state.
The book was recently awarded First Place in the Photography/Art Division of the Great Midwest Bookfair in Chicago. It is printed in the USA and published by Headline Books of Terra Alta, WV, the 2014 Independent Publisher of the Year.
NEW COLLECTION OF WOOD-FIRED POTTERY by Brian VanNostrand -- quantities are limited!
SPECTACULAR MANDALA ART by Linda Gribko! Each amazing image is created from a single photograph of WV flora and other natural elements. Framed & unframed prints as well as blank cards are available -- examples of several different mandalas are shown below:
NEW PHOTOGRAPHS of Morgantown area landmarks by Carol Coffman


ADORABLE HANDCRAFTED SOFT TOYS by Kristen Bertha & Penelyn Peterson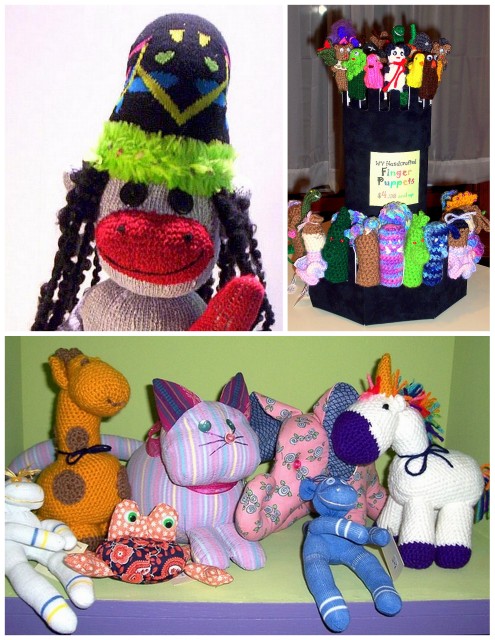 New App!
We're on a brand new mobile web app
Mission Statement
Appalachian Gallery offers the highest quality full line of professional custom framing services for Morgantown and the surrounding area. Additionally, Appalachian Gallery promotes the artistic endeavors of West Virginian artists & craftspeople by providing a beautiful & unique venue for the sale of their works. Finally, Appalachian Gallery promotes the arts in our community through providing educational opportunities for area youth and partnering with local charitable and service organizations in Morgantown by providing goods & services in kind.